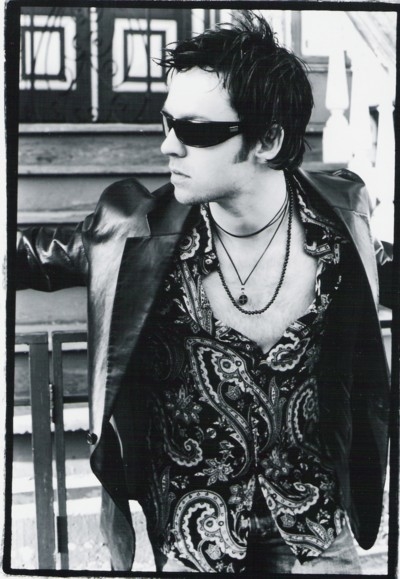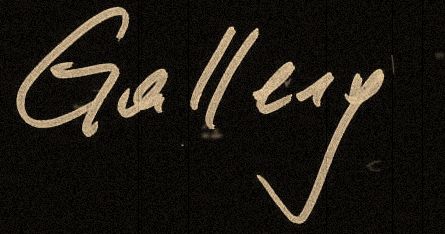 Darren Stanley Hayes (born May 8, 1972) is a singer-songwriter. He is perhaps best known for his part in the hugely popular duo Savage Garden, whose international hit singles included the songs "I Want You," "To The Moon And Back," "I Knew I Loved You," "Truly Madly Deeply" and "The Animal Song." He has also released two solo albums since 2002 which have sold a couple of million copies worldwide.
Personal life
Hayes was born on May 8, 1972 in Brisbane, Queensland. He is the youngest of three children. He started performing for his mother in his lounge room from an early age. At Mabel Park High School, Hayes appeared in the school musicals: Man of Steel (playing Jimmy Olsen) in 1988 and played Albert in Bye Bye Birdie in 1989 he also sang at school concerts before graduating in 1989.
Hayes declined an opportunity to attend a performance academy in favour of studying at the University of Queensland. He ended up deferring a degree to pursue a musical career. Hayes also met makeup artist Colby Taylor, and the pair married and moved to the United States in 1997. They split up a year later and divorced in 1999.
Hayes has been based in London for the past few years.
Darren Hayes entered into a civil partnership with his boyfriend of two years, Richard Cullen, on June 19, 2006 in London. In keeping with his usual practice of not talking about his sexual orientation, he did not announce the civil partnership until 17 July, when the information appeared on his website.
Savage Garden
In 1993, he answered an advertisement in a magazine placed by Daniel Jones for a lead singer for a band called "Red Edge." Hayes was successful despite his voice breaking in the audition. The group splintered apart in 1994 after failing to win a recording contract. Hayes formed a partnership with Jones which was initially going to be called Crush. However, there was another band in the UK which had the rights to the name so the pair called themselves Savage Garden after a phrase used by Anne Rice to describe the world through the eyes of the main character in her novel The Vampire Lestat.
Savage Garden started recording their debut album in 1995 with producer Charles Fisher. Their first single "I Want You" released in 1996 was the best selling single by an Australian artist that year. The second single "To the Moon & Back" topped the Australian charts at the end of 1996. The third single "Truly Madly Deeply" was their second number one and was the best-selling Australian single of 1997. Their debut album, Savage Garden, was the best selling album in Australia during 1997 and the duo won ten Australian Recording Industry Association awards.
Hayes moved to New York City to promote Savage Garden internationally while Daniel Jones stayed in Brisbane. The move proved to be successful with "Truly Madly Deeply" going to the top of the American charts in 1998. The Savage Garden album sold seven million copies in the US on the back of this success.
In New York City he wrote Affirmation. Parts of the album reflected the pain from the end of the relationship. Hayes told Billboard, "I just wanted to sing." Affirmation was released in 1999 and proved to be another hit with lead single "I Knew I Loved You" going to number one in both Australia and the United States and the album selling six million copies by the end of 2000. The pair played the title track of the album at the closing ceremony of the 2000 Sydney Olympics.
Hayes moved to Sausalito, California in 2000. Hayes became the public face of the duo doing most of the media. Hayes announced that Savage Garden had broken up in October 2001 during an off the record chat with an Australian journalist. When confronted with this information during the early morning hours, before an unrelated interview, Jones denied the break-up of the band. However, it appears that Jones did not believe the reporter was accurately quoting Hayes and denied what he thought was yet another breakup rumour. Still, the fact that Jones took a back seat in all promotional activities for Affirmation seems indicative that Jones was not content to remain within Savage Garden as it had operated in the past. Savage Garden had sold over 25 million albums by that stage.
The truth of the situation remained in the hands of the two members until an interview in a music publication in 2005 when John Woodruff confirmed that Daniel Jones had announced his intention of leaving Savage Garden prior to the promotion for Affirmation and he criticised the media for their treatment of Darren Hayes. They have never issued a united statement regarding the situation.
Solo career
Hayes recorded his first solo album, Spin, which was released in 2002. The album was produced by Walter Afanasieff, the producer of Affirmation. "Spin" carried on in the same musical vein as Savage Garden, with a less soft rock sound and more edgy R&B vibe, although the first single "Insatiable" was a ballad, reaching Number 3 in Australia. Other singles "Strange Relationship," "Crush (1980 Me)" and "I Miss You" also performed well in charts.
Hayes spent two years working on his second solo album, The Tension And The Spark. Other than the track "I Forgive You" which was produced with Madonna collaborator Marius De Vries, the entire album was produced by Darren himself and Robert Conley (with whom he had previously toured and recorded "Crush (1980 Me)" for Spin). The album marked a bold change of direction from Hayes. Conley's production was almost entirely electronic, with acoustic instruments buried under walls of sequenced sounds. Although artistically this was a huge step forward and earned Hayes the strongest praise of his career, it seemed to alienate a large portion of his audience who were expecting another album of radio friendly pop songs. The first single "Pop!ular" was released on July 12, 2004. This single reached Number One on the US Dance Charts, and fared well in the UK. One of his out-takes from the "Spin" sessions, "When You Say You Love Me," was an Australian top 20 single in April 2004 for Human Nature off their Walk The Tightrope album, and was also covered by American Idol season two runner-up Clay Aiken for his Measure of a Man album. His follow up single, "Darkness," charted in the lower regions of the ARIA top 50 charts.
Darren recorded a track called "So Beautiful," which was included on the Savage Garden Greatest Hits Compilation (released on November 7 2005 in the UK. Released November 20 in Australia. Released January 26 2006 in the US). Truly Madly Completely - The Best Of Savage Garden, also includes a second track by Darren entitled "California." Both of these tracks hark back to Hayes' early sound, although still retaining some of the electronic flourishes from "The Tension and the Spark." On July 9, 2006, Columbia Records announced that they had parted ways with Darren Hayes after 10 years and 24 millions album sales together.
Hayes has finished recording his third solo album, This Delicate Thing We've Made. The album is to be a double disc release, comprising of some 25 tracks. Some of the tracks were co-written with Robert Conley. A great deal of the album has also been written with and produced by Justin Shave, who played keyboards for part of Hayes's 'Big Night In' Tour. It is set to be released on August 20, 2007 on his very own record label 'Powdered Sugar'.
Selected songs from the album are currently being previewed by Hayes in exclusive gigs around the world: London, New York, Sydney. Tickets for these much sought after shows have been selling out in under ten minutes, which has lead Hayes to run a MySpace lottery from myspace.com/darrenhayes, allowing fans a chance to secure tickets before they go on sale. These tiny gigs will continue up until the release date of the album in August. In May 2007, Hayes announced a US tour stopping in New York, Toronto, Chicago, San Francisco and Los Angeles and asked his "new favorite band" Temposhark to support him for the tour.
Darren released the album track 'Who Would Have Thought' from This Delicate Thing We've Made on 9th April 2007 via his MySpace page. This was accompanied with an animation for the song created by his partner, animator and director Richard Cullen. The first single from the album is 'On The Verge Of Something Wonderful' to be released in July. Remixes of album track 'Step Into The Light' are being played in clubs around the world. The album version of 'Step Into The Light' was released on his mySpace and website on 30th April 2007.
Discography
Albums
Singles
Guest appearances
DVD Releases
1998: Savage Garden - The Video Collection
2000: Savage Garden - Superstars and Cannonballs: Live and on Tour in Australia
2006: Darren Hayes - Too Close for Comfort: Tour Film
2006: A Big Night in with Darren Hayes
Trivia
Hayes is a well-known Star Wars buff and has been since childhood: He collects Star Wars memorabilia: "This sounds rather silly now, but when I turned 16 and was heading into high school I thought the other kids would make my life hell if they knew I played with 'dolls,'" Hayes says. "So I sold my entire collection to a neighbor for 40 Australian dollars!" "Years later, when I had a few Billboard number one songs, I bought an entire mint condition collection of every figure that Kenner released from '78 through to '84," Hayes smiles. He even auditioned for a role in the Revenge of the Sith movie: "Look, I'll do anything. I'll play a rock, a tree, a dead Wookiee -- ANYTHING!"
Hayes' natural hair color is blonde.
In 2001, Hayes was part of the All Star Tribute recording of What's Going On?, a remake of the 1971 Marvin Gaye song, made with several other pop stars as a tribute to the victims of September 11, 2001 as well as for the organization Artists Against AIDS Worldwide.
Before the announcement of his marriage, Richard Cullen's name had already appeared; he designed the cover of "So Beautiful".
Darren Hayes uses his blog to communicate with fans.