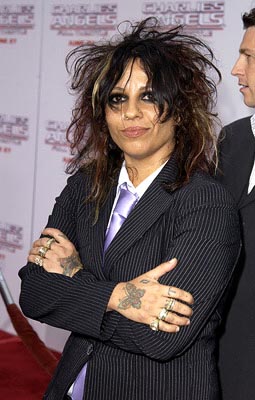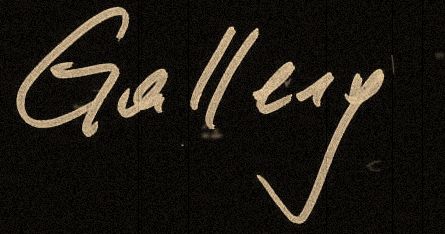 Linda Perry, born April 15, 1965 in Springfield, Massachusetts, to a Portuguese father and Brazilian mother, is an American rock musician, songwriter, and record producer. Once best known as the lead singer and primary songwriter of 4 Non Blondes, Perry has founded two record labels and has become a major songwriter and producer responsible for hit songs by a number of chiefly female singers, such as Gwen Stefani, Pink (who had a #1 hit with "Get the Party Started", co-written with Perry), and Christina Aguilera (who had a #1 hit with Perry's song "Beautiful"). Perry has also contributed heavily to albums by Courtney Love and Kelly Osbourne, as well as signing and distributing James Blunt in the United States. In 2006, she earned the No.1 spot on the World Top 100 A&R Chart, compiled by HitQuarters, for signing James Blunt to her label Custard Records.
Life and career
Linda's family consists of her two parents and 6 siblings. Her mother, Marluce Perry, was of Brazilian descent and worked as a model, designer, and also a private detective. Father Xavier Perry was of Portuguese descent and worked as an engineer and a musician. She also has two older siblings (Sally and John) and four younger siblings (Jay, Solomon, Mark, and Marcel.) She spent her youth struggling with kidney disease and then addiction before focusing on music. Growing up in an artistic and musical household, the young Perry displayed a good share of musical talent and interest from an early age.
Linda came to San Francisco at the age of 21, in early 1987. Although she had been involved in music and pursued some sort of musical interest while a teenager in San Diego, starting out playing the guitar and auditioning for all girl cover bands, the arrival in San Francisco marked the definite beginning of her actual career in music. Waiting tables, doing coatcheck, and working at a pizzeria she was living in a very small room without a window, Linda would play her guitar and sing her own songs out on the street in the city. People started recognizing her as that chick with the big voice. After some time spent paying dues as a solo singer at Bay Area (San Francisco) clubs and coffeehouses, Perry was recruited into the band by 4 Non Blondes founder Christa Hillhouse in 1990. After several years of playing locally and negotiating with various record companies, the band finally signed with Interscope Records and released its debut album, Bigger, Better, Faster, More! in late 1992; the album, featuring Perry as lead singer and dominated by her compositions, was as an immediate success and spawned a hit single, the Perry-penned "What's Up?". While promoting the song, Perry, a lesbian, displayed a "dyke" sticker prominently plastered on her guitar for a performance on "Late Night with David Letterman".
In 1994, Perry had a solo appearance in the live album, "A Celebration: The Music of Pete Townshend and The Who". She shared the stage with the Juilliard Orchestra and members of The Who as she sang "Dr. Jimmy".
The band struggled to come up with a follow up to Bigger, as Perry wanted to take their second album to a more underground experimental sound while the rest of the band sought to remain with the commercially appealing sound of Bigger, Better, Faster, More! Perry left the band in 1995 due to these creative differences. The band would record one last song and video, a cover of Led Zeppelin's "Misty Mountain Hop."
Solo career
With the band in disarray and the recording contract unfulfilled, Interscope reluctantly allowed Linda Perry to make a solo CD, while dropping the rest of the band. Interscope insisted on choosing the producer for the album, and the production team behind it was Bill Bottrell and members of the Tuesday Night Music Club who had recently been so successful producing Sheryl Crow's debut. Released in 1996 the CD, In Flight was an atmospherically appealing work: moody, mellow and at times dark, far removed from the sound of 4 Non Blondes. The release would receive critical acclaim but was a poor seller, perhaps due to Interscope's lack of promotion. Linda hooked up with Red Fish, Blue Fish for her world tour, supporting such acts as the Who. She promoted her CD with her own funds, including an appearance on the Howard Stern Show, where she participated in "lesbian dial-a-date" and performed "What's Up?" for Howard. Perry also took time out to host and appear at the 1997 and 1998 Bammies (Bay Area Music Awards.)
In 1997 Perry would take on two new ventures, producing a movie called "Pink as The Day She Was Born," which featured cameos by Les Claypool of Primus and comedian Margaret Cho. Perry was displeased with what she experienced in the music business so she also launched her own record label, Rockstar Records, for the primary purpose of releasing the CD of a band she loved called Stone Fox. In addition to Stone Fox, she signed another local San Francisco band, 2 Lane Blacktop. 1998 would see Perry appearing and performing on CNN as part of a special on music and the Internet—how independent artists are cutting out the major labels. In 1999 she released her second solo effort on Rockstar Records entitled After Hours. For the rest of 1999, she would tour behind After Hours, reuniting with 4 Non Blondes' Bassist Christa Hillhouse and LA-based drummer Claudia Page.
In 2001 Perry would again return to music and touring. She had written new material and hoped to secure a major label contract. She had decided to take this route because as an independent artist most of her time was spent in the office instead of on the stage. During this period she wrote a handful of songs, two of which, "Beautiful" and "Cruz", would eventually be recorded and appear on Christina Aguilera's hit album Stripped. In 2001. She would close most of her shows with "Beautiful," a song she hoped would be her own comeback hit.
In 2002 Perry made a rare live performance at the Knitting Factory in Los Angeles, where she performed a set of original music and a set of Zeppelin covers. There she was cheered on by a full house of fans and critics, who witnessed Pink joining her for "Lonely Girl" and Aguilera debuting "Beautiful."
Perry made a live appearance at a DKNY benefit show in Los Angeles, where she joined Slash on stage for a version of Led Zeppelin's "Whole Lotta Love."
2005 marked Linda Perry's first official set performance since 2002's Hollywood Knitting Factory Show. She was a performer at ASCAP's showcase at the Sundance Film Festival.
Perry has signed with indie Kill Rock Stars Records, who re-released her solo album, In Flight, in October. Featuring new artwork, the rerelease includes original videos for "Fill Me Up" and "Freeway." Additionally, Perry promoted In Flight with three rare live performances on the west coast, with Sierra Swan opening.
Songwriting and producing
It was during this time Perry was first contacted by a pop singer Pink, seeking production and songwriting assistance on her second album. Perry co-wrote and produced much of Pink's successful album, M!ssundaztood, which catapulted Perry back in to the spotlight as one of the best producers in the music business. Perry would take full writing credits for the songs "Get the Party Started" and "Lonely Girl".
After success with Pink, Perry's next big project came in the form of providing Christina Aguilera with a career makeover and with the international hit Beautiful. Since then, she has gone on to work with many artists including Jewel, Courtney Love, Gwen Stefani, Blaque, Sugababes, Lillix, Robbie Williams, Melissa Etheridge, Sierra Swan, Solange Knowles, Gavin Rossdale, Juliette and the Licks, Lisa Marie Presley, Fischerspooner, Unwritten Law, L.P., Kelly Osbourne, Vanessa Carlton, James Blunt, Ben Jelen and Enrique Iglesias.
The 2002 Faith Hill album has a song co-written by Perry and Alecia B. Moore (P!nk).
In 2003 Perry was recognized with two awards by ASCAP (music publishing society) for her writing, and a Grammy Awards nomination for her song "Beautiful" as a contender for "Song of the Year."
With actress Gina Gershon, she wrote the song "StupidStar" for the movie Prey for Rock and Roll.
With Brooklyn rocker L.P., she co-wrote "The Darkside".
For most of 2004, Perry remained behind the scenes, making another appearance with Camp Freddy, this time at LA's Live 103's Birthday Concert. She again belted some Zeppelin then joined Lisa Marie Presley on stage for a few songs they wrote together. Also appearing at the show was Juliette Lewis and Billie Joe Armstrong of Green Day.
2004 also saw the release of Courtney Love's solo debut, America's Sweetheart, to which Perry heavily contributed. Although the album was mostly overshadowed by Love's turbulent antics, Perry was critically appreciated both by the press and by Love.
A song called "Girls & Boys", which was originally intended for Pink but which was later recorded by Britney Spears. It was released as a bonus track on Spears' European DVD release. The track marked Perry's foray into more electroclash-inspired tunes.
She collaborated with art-dance darlings Fischerspooner on a few songs for their upcoming release and ended the year with a few co-writing credits on Gwen Stefani's debut, Love. Angel. Music. Baby., including the album's first single, "What You Waiting For?" Additionally, her Atlantic distributed label, Custard Records, launched to promote two new acts, Sunshine and James Blunt. She produced and played guitar on the recording of Blunt's song "No Bravery."
The year ended with Perry co-writing "Save Me" for Southern Cali punkrockers Unwritten Law, which helped build anticipation for the group's upcoming CD.
Releases this year will include Kelly Osbourne's second album, which was written and produced by Perry, and a couple of songs for the new Enrique Iglesias album. Title track "One Word" has reached the top of the UK dance charts.
Perry contributed widely to Christina Aguilera's latest album Back to Basics. Perry was involved more in the production of the 2nd Disc of the album, which featured songs like Candyman, and Hurt. Perry co-wrote every song on the disc.
2006 sees Perry working with Vanessa Carlton on her third studio album, Heroes and Thieves. She also co-wrote and did session work on many of the songs on Sierra Swan's solo album, Ladyland. A new release from Courtney Love. A fresh collaboration with Hip-Hop chanteuse Kelis, co-writes with Cheap Trick and Ziggy Marley. Production on Ben Jelen's new album; production on Skin's next record. There are also collaborations with The Format on the song "Dead End" from their Dog Problems album and "Darker Side of The Moon" on Bay Area artist Goapele's Change It All album.
Solo works
Albums
Production & songwriting